dan budd as robbie williams
As seen on BBC One's 'LET IT SHINE' with Take That; Dan Budd is Europe's number one tribute to the Brit Icon! The moves, the swagger, the looks and more importantly.. the voice!
Daniel Budd is a Robbie Williams tribute act like no other, he takes on a huge stage presence and effortlessly fills the shoes of the born entertainer that is Robbie. Not only does he blow people's minds with how much he looks like Robbie but he also sounds just the same. Daniel provides energy, charisma and entertainment to every single performance he executes. With a natural ability to perform Daniel has mastered Robbie's unique style on and off stage becoming one of the best tribute acts of the circuit. Daniel showcased his talents on BBC One's Let It Shine, a reality TV music competition with the aim to find men to star in The Band a stage musical that featured the songs of Take That.
The judges included Gary Barlow, Dannii Minogue and Martin Kemp, with Gary Barlow saying to Daniel: "You are an amazing impersonator.. It's unbelievable how much you sound and look like Rob". Daniel exploded onto the music scene full of energy and commitment and continues to impress and wow people all over the world, including Robbie Williams himself. So let Dan completely entertain you with this outstanding Greatest Hits show which includes Let Me Entertain You, Feel, Rock DJ, She's The One, Come Undone, Millennium, Candy, Angels, No Regrets, Love My Life, Supreme, Strong, Something Beautiful, Eternity, Old Before I Die and Many More!
With now over 20 years in the music business Pink has sold over 135 million records worldwide, making her one of the world's best-selling music artists.
Stacy Green is an international, award winning Pink impersonator and brings a high octane live show from start to finish. Stacy takes off the attitude of Pink as well as that rock chick style that everyone knows and loves so much.
A full throttle show consisting of pulse racing costume changes, amazing production and of course Pink's awesome catalogue of hits!
Expect to hear: Just Like a Pill, What About Us, Please Don't Leave Me, Get The Party Started, Blow Me (One Last Kiss), U & UR Hand, Who Knew, So What, Just Give Me a Reason, Sober, Raise Your Glass, Perfect and many more!
If you are a Pink fan then you will not want to miss this show! Stacy prides herself on replicating the atmosphere pf the real things complete with audience participation, full dedicated light show, moving visual backdrops and much more to 'Get The Party Started'. It's a must see for every Pink Fan!
PLUS Disco with our dj playing the best party classics.
* Members prices apply to Leisure and Sports & Leisure members only
** Leisure and Sports & Leisure members can enter the Ballroom at 6.45pm on this evening.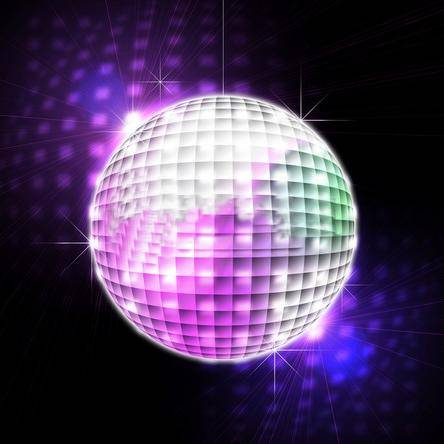 Dancing Through The Decades – Luv2mingle Over 30's Parties
door_front
Pay on doorPay on door:Yes
5th July, 2024 - 9:00 pm to 1:00 am
Dancing Through The Decades – Luv2mingle Over 30's Parties