mind, body & spirit fayre
Our popular Fayre filled with our loving community of traders, readers & therapists, to support you in your Mind Body & Spiritual Wellness!
Our Fayres are filled with the hustle and bustle of amazing stalls selling everything from crystals to clothing; witchy paraphernalia to angels; jewellery to artwork. There really is something for everyone interested in the Spiritual community.
You can have your Tarot read, receive energy healing, some reflexology, as well as stock up on all your spiritual essentials!
If you wish to book into our workshops, you might also begin to discover some of these amazing talents within yourself. A day filled with joy and happiness; peace and serenity and a chance for you to explore the worlds of Spirit, angels, fairies and many other alternative realms.
Tickets are £2 (not incl Eventbrite fees) or £3 on the door

Antiques, Vintage & Collectables Fair
door_front
Pay on doorPay on door:Yes
12th February, 2023 - 9:30 am to 3:00 pm
Antiques, Vintage & Collectables Fair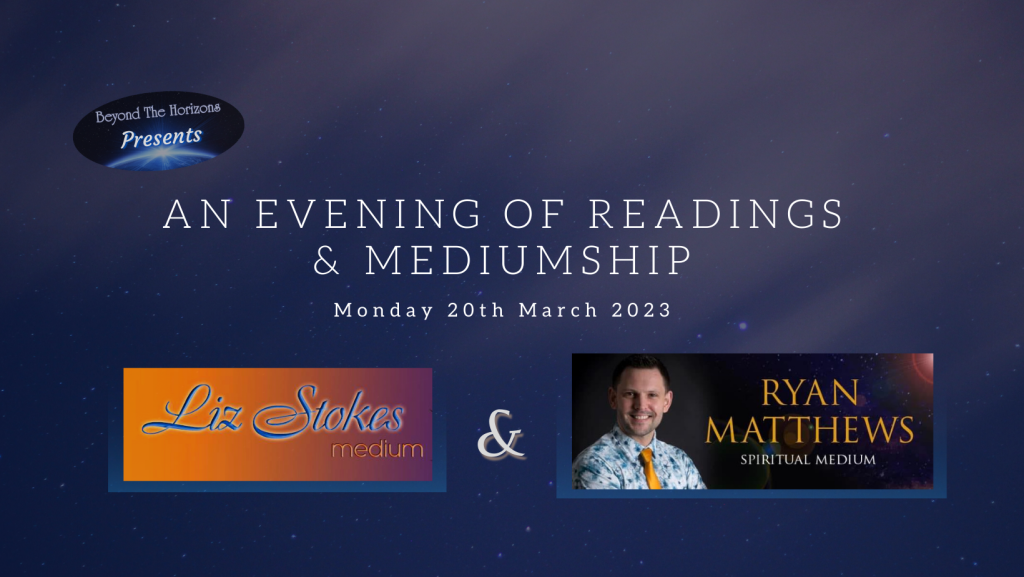 An Evening of Readings & Mediumship – Liz Stokes & Ryan Matthews
20th March, 2023 - 7:30 pm to 10:30 pm
An Evening of Readings & Mediumship – Liz Stokes & Ryan Matthews