ULTIMATE PARTY! 'BOYZ BEYOND' - 90'S/OO'S BOYBAND SHOW PLUS ED SHEERAN VS GEORGE ERZA BY TOM MORRISON
90's/00's Boy Band tribute show BOYZ BEYOND
All the biggest hits from Westlife, Take That, Boyzone, Backstreet Boys, Busted, McFly, Nsync, Five, Blue & many more!
There is real magic when good looking, young guys - James, Jay and Jordan blend their voices, moves and personalities to create the chart topping boy bands of the Nineties and Noughties. Slick, handsome, full of sex appeal and energy, they have the classic vocal blend that makes a boy band great. With a show that seamlessly covers the biggest names and songs the dance floor is always crowded.  Full of brilliant choreography and vibrant personalities, the boys are super cool with a fun edge to this perfect show. The boys are back in town !
PLUS
Ed Sheeran vs George Ezra by Tom Morrison
The Sum of Sheeran by Tom Morrison
Tom Morrison is the premier Ed Sheeran Tribute Act in the UK. Amazing vocals reminiscent of the high-flying singer-songwriter himself, Tom is perfect for hitting the high notes of Ed Sheeran's exceptional musical collection, and popular among audiences the world over. From 'Castle on the Hill' and 'Perfect' to the gigantic hits 'Shape of You' and 'Thinking Out Loud' Sheeran's high energy numbers and iconic ballads make Tom's tribute show one of the UKs finest. Having performed at some of the most famous and iconic venues across the world from the Four Seasons hotel in Kuwait City for the Crown Prince of Kuwait and the Worlds Biggest Tribute Festival Dubai in the United Arab Emirates you know with confidence that Tom is the UK's number one Ed Sheeran tribute. An amazingly sought-after and popular performer whose interest has grown exponentially as of late in line with Ed Sheeran's global dominance, Tom's show covers all the big songs such as: Castle On The Hill, Shape Of You, Perfect, Galway Girl, Thinking Out Loud, Sing, Don't, Bad Habits, Shiver, Overpass Graffiti, I Don't Care and many more!
The Ezra Experience
Taking the charts by storm ever since he arrived on the music scene back in 2014, George Ezra has gone from strength to strength picking up the Brit Award for Best Male Solo Artist along the way. Tom has the look, the musical prowess and the voice to pull off a fantastic tribute to a man rapidly becoming a modern British musical icon. Ezra's anthemic, sing-a-long tunes are guaranteed crowd pleasers and Tom's charismatic performance is no exception. Tom has performed the George Ezra Tribute Show at celebrations all over the world and performs the ultimate tribute that is unrivaled. He delivers a show that promises to fill the dancefloor with songs including Budapest, Shotgun, Blame It On Me, Green Green Grass, Hold my Girl, Paradise plus many more!
* Members prices apply to Leisure and Sports & Leisure members only.
** Leisure and Sports & Leisure members can enter the Ballroom at 6.45pm on this evening.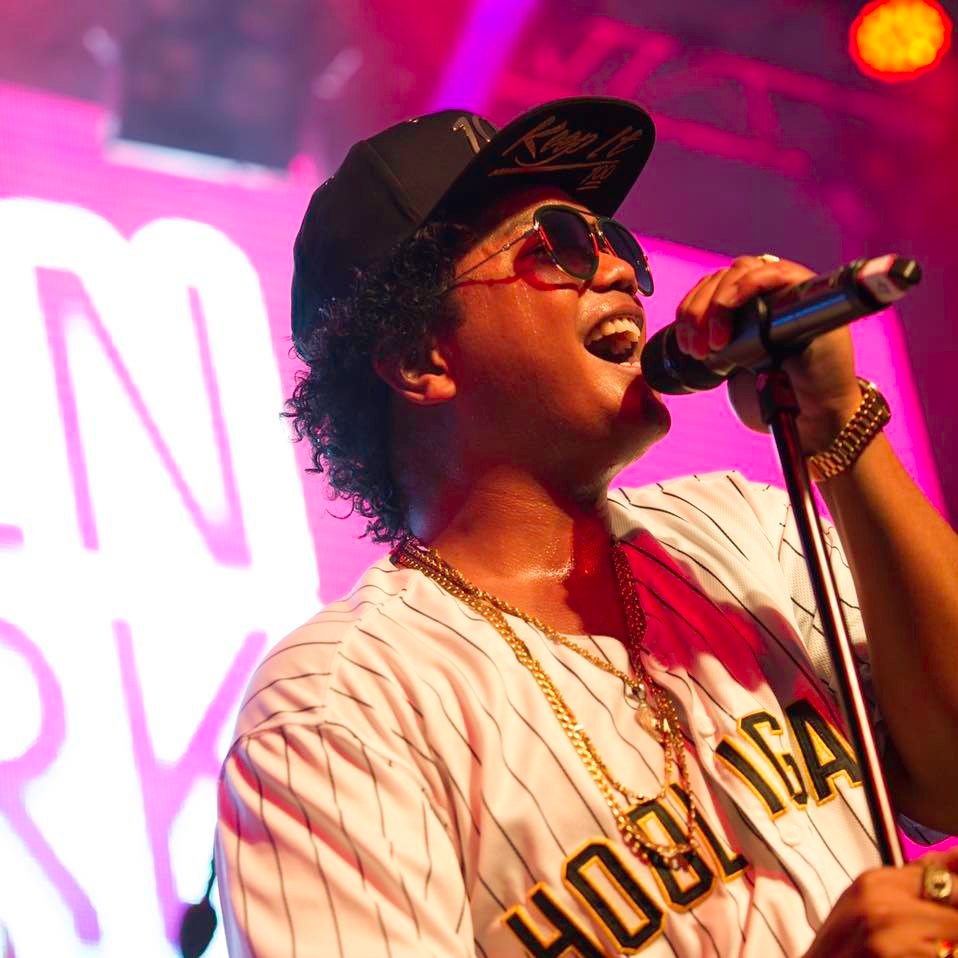 The Ultimate Pop Party! Bruno Mars Tribute by JEFF DINGLE PLUS Spice Forever – Spice Girls Tribute
19th October, 2024 - 7:00 pm to 12:30 am
The Ultimate Pop Party! Bruno Mars Tribute by JEFF DINGLE PLUS Spice Forever – Spice Girls Tribute